Albatross Soup is a delightfully fluid animation that lyrically complements a chorus of voices attempting to investigate a puzzling suicide: A man gets off a boat. He walks into a restaurant and orders albatross soup. He takes one sip... pulls out a gun, and shoots himself to death. So...why did he kill himself?

Director: Winnie Cheung
Art director/director of animation: Masayoshi Nakamura
Illustrator: Fiona Smyth
Production: Picture Farm & Cause+Effect
Executive Producers: Jason Zemlicka, Jamie Hubbard
Producers: Allie Hess, Leslie Yoon, Alexandra Leigh Young
Editor: Tessa Greenberg, Winnie Cheung
Original Score&Sound design: Dan Rosato
Cello Performer: Lester St. Louis
Color: Corey Ryan
Additional Animators: Amy Xu, Gracey Rothey
Additional Color: Claudia Perez, Deanita Redwood, Christopher Paz
Assistant Editors: Regian Spurlock, Matt Egan
Title: Courtney Andujar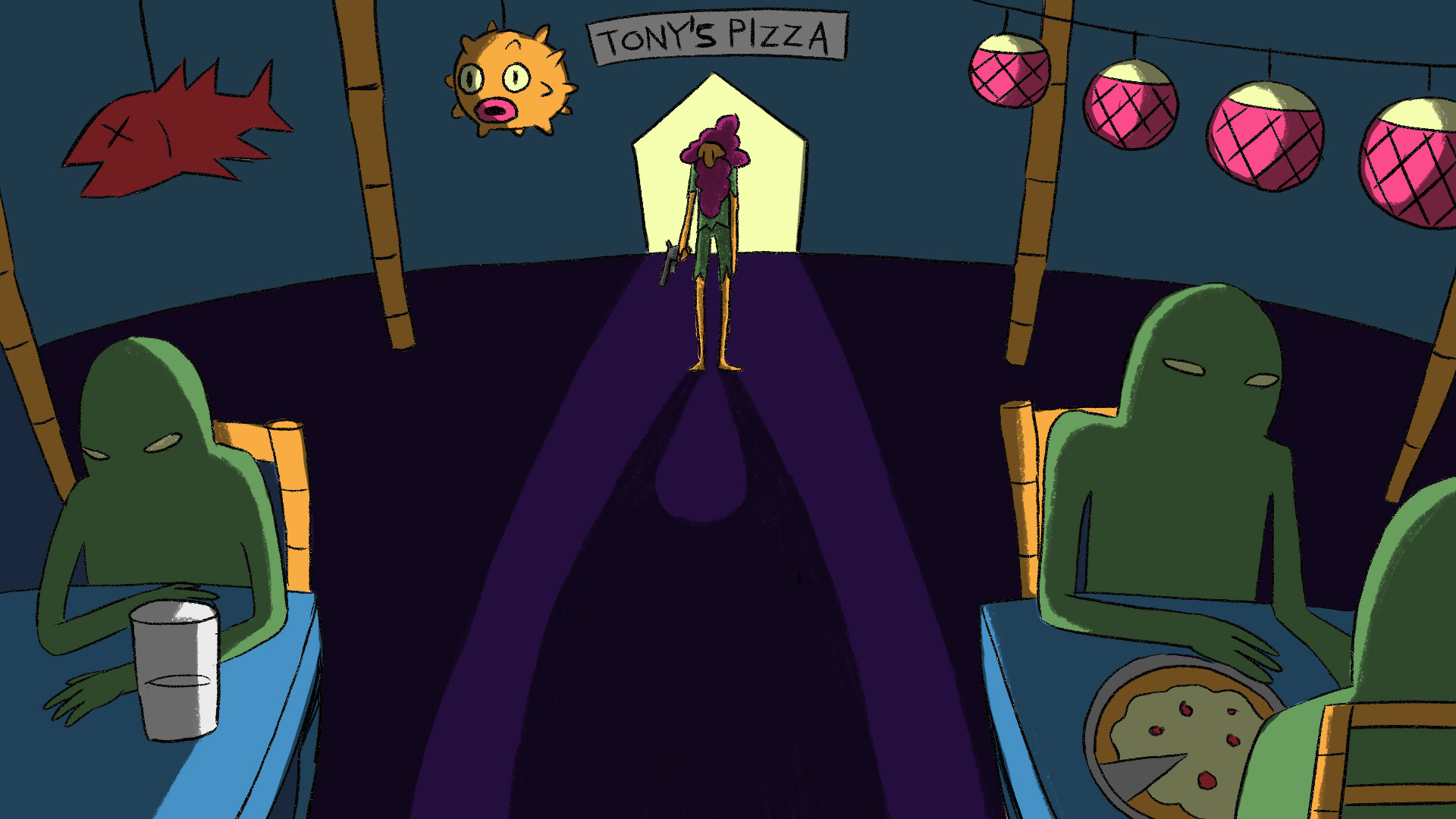 FESTIVALS
World Premiere
Fantasia International Film Festival 2018
International Premiere
Sundance Hong Kong 2018
US Premiere
Fantastic Fest 2018

Official Selection
Sundance 2019
GLAS Animation 2019
Animation Party Block 2019
Japan Cinefest 2019
Video Consortium 2019
Curta Vila do Conde Int'l Film Festival 2019
NY American Asian International Film Festival 2019
Rincon International Film Festial 2019
Seattle International Film Festival 2019
Florida Film Festival 2019
Omaha Film Festival 2019
Fear No Film Festival 2019
Crested Butte Film Festival 2019
Ladies with Lenses 2019

Awards/Accolades
Vimeo Staff Pick Premiere
Short of the Week
Saatchi & Saatchi New Creators Showcase 2019
Best Animation - One Screen Short Film Festival 2019
The winner of the Vimeo Award "Animation of the year"
The short of the year by the short of the week