I made a series of animation vignettes for Philadelphia Cream Cheese recipes that were shown at 2022 Pitchfork Music Festival. The idea was that you start with vast landscapes, then pull out to find it was actually various foods using the cream cheese.

Production company : Coed Studios
Agency : Condé Nast
Clients : Philadelphia Cream Cheese/Pitchfork Media

Here are sketches to style frames. There were handful of requests to change one thing to another. So there are many characters that didn't make it to the end.

These spots is made out of 2 sections: 1st with wide scene with various characters/objects reside, in which I made bunch of small animations, and 2nd of transition animation from the wide scene into the food in the end.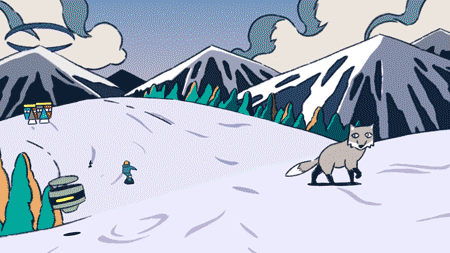 2nd part is transition from the wide scene into one of the food with Philadelphia cream cheese.  These transition took painstaking effort because the wide scenes has a lot of details.